FREE standalone component Veeam® Agent for Microsoft Windows offers a simple solution for backing up Windows-based PCs, notebooks and tablets With Veeam Agent for Microsoft Windows for FREE.
And then, you can easily back up your computer to an external hard drive, shared Network Attached Storage (NAS) system or Veeam Backup & Replication ™ repository.
Using this product and Utixo Cloud Storage (UCS) as a backup destination you can create secure remote backups quickly and easily.
Below we show how to configure the free Veeam agent with our storage, in the job configuration screen configure as follows: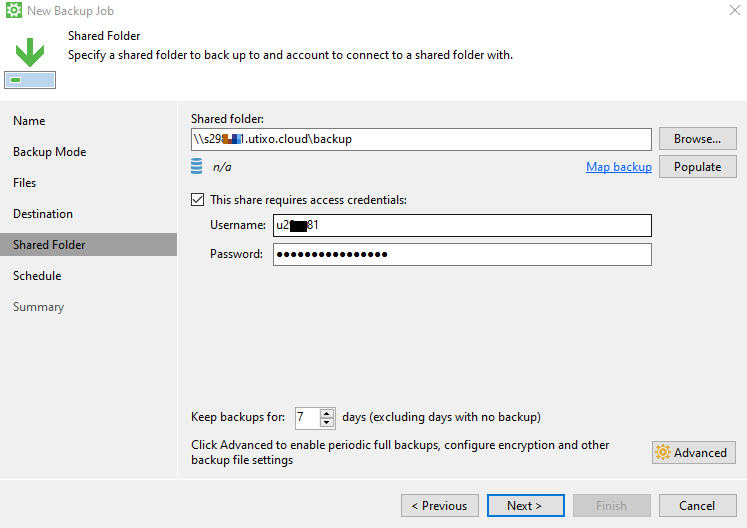 Through the use of the CIFS protocol (SAMBA) our cloud storage will be seen as if it were local storage.
share folder should be specified in UNC format \\ host-PC-name \ share-name \