To transfer the management of the Workspace account (g-suite) to Utixo it is necessary to generate the TOKEN, to do this follow the procedure below:
Log into your g-suite management account.
Type in the following address(Case sensitive) : https://admin.google.com/TransferToken
You will be prompted for confirmation on the generation of the token, confirm that you want to do this operation.
Indicate the C01x1hvgo in the Reseller Public Identifier field
Save the generated token and communicate it to Utixo via email or enter it directly during the order process.
The data must then be entered during the order as shown in the following screen, indicate number of boxes, tokens, main and alternative emails.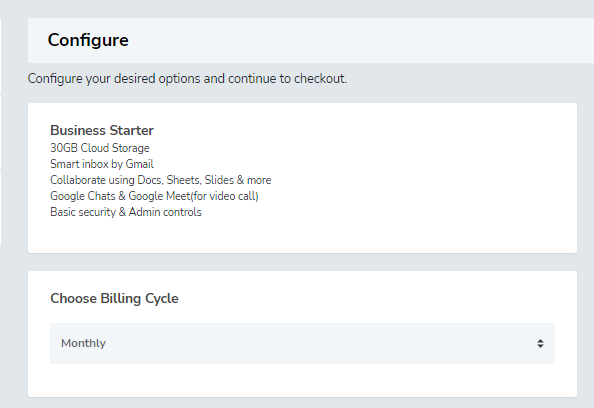 The generation of the token has no effect, this must be communicated to Utixo to start the transfer procedure.
The transfer token expires 14 days after generation, so the transfer must take place within this deadline otherwise the entire procedure must be repeated. 
If you have problems obtaining the token by providing the administration account you can delegate the recovery operation to us, open a ticket for our support.