The affiliate menu
Once your agent profile has been activated, you will find the Affiliate menu item in your panel.

The Affiliates page
From here you can see the number of clicks on your affiliate link, the total orders placed by your customers and the click-to-purchase conversion rate.
Your link to use for new customer orders
You can copy this address and insert it in your communications or on your site with a banner.
The link points to our shop: users who reach our site via your link and register a new user or a new order will be automatically associated with you and their orders will contribute to your agent commissions.


Your Service Manager Link
Copy this link and send it to your customers to make them accept you as a service manager.
When they click on the link they will be able to confirm and link their account to your affiliate account. When a customer is connected to your affiliate profile, you will earn a commission on all their transactions to Utixo and will be able to access their panel from your Affiliates / My Customers menu.
Commissions
From here you can check how many commissions you have accrued and are awaiting confirmation, how many are available to be withdrawn and the total amount paid so far.
By clicking on the Request payment button, you can forward the payment request to our team, who will contact you to choose the payment methods and request an invoice for the payment of commissions.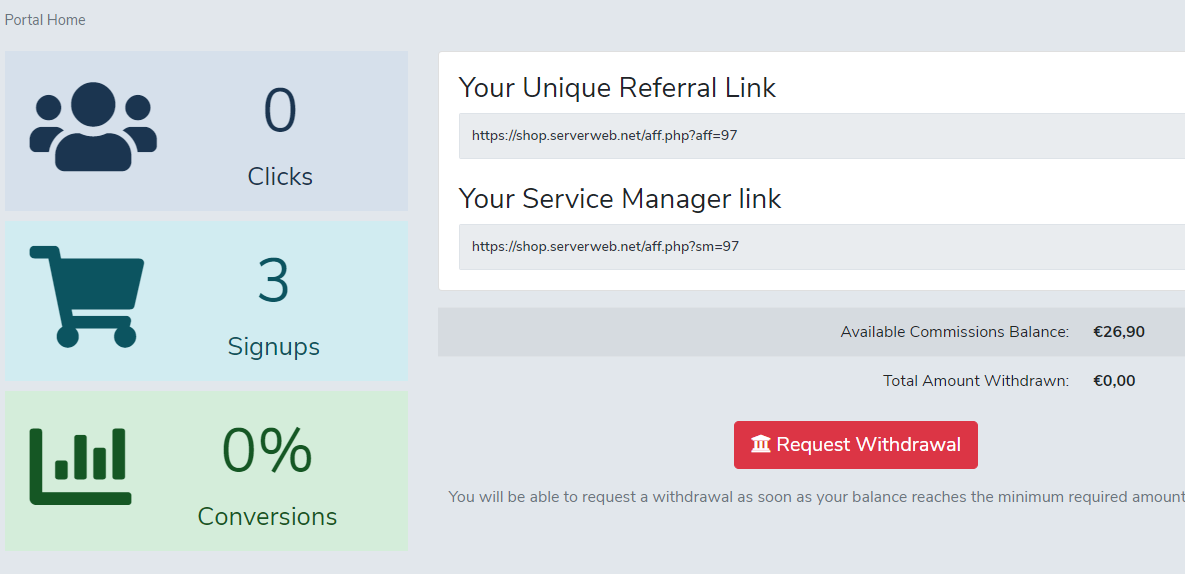 My Clients
From the same page you can see the list of your customers and access their WHMCS account (Log in as client).
You will also see a Summary with all the commissions earned.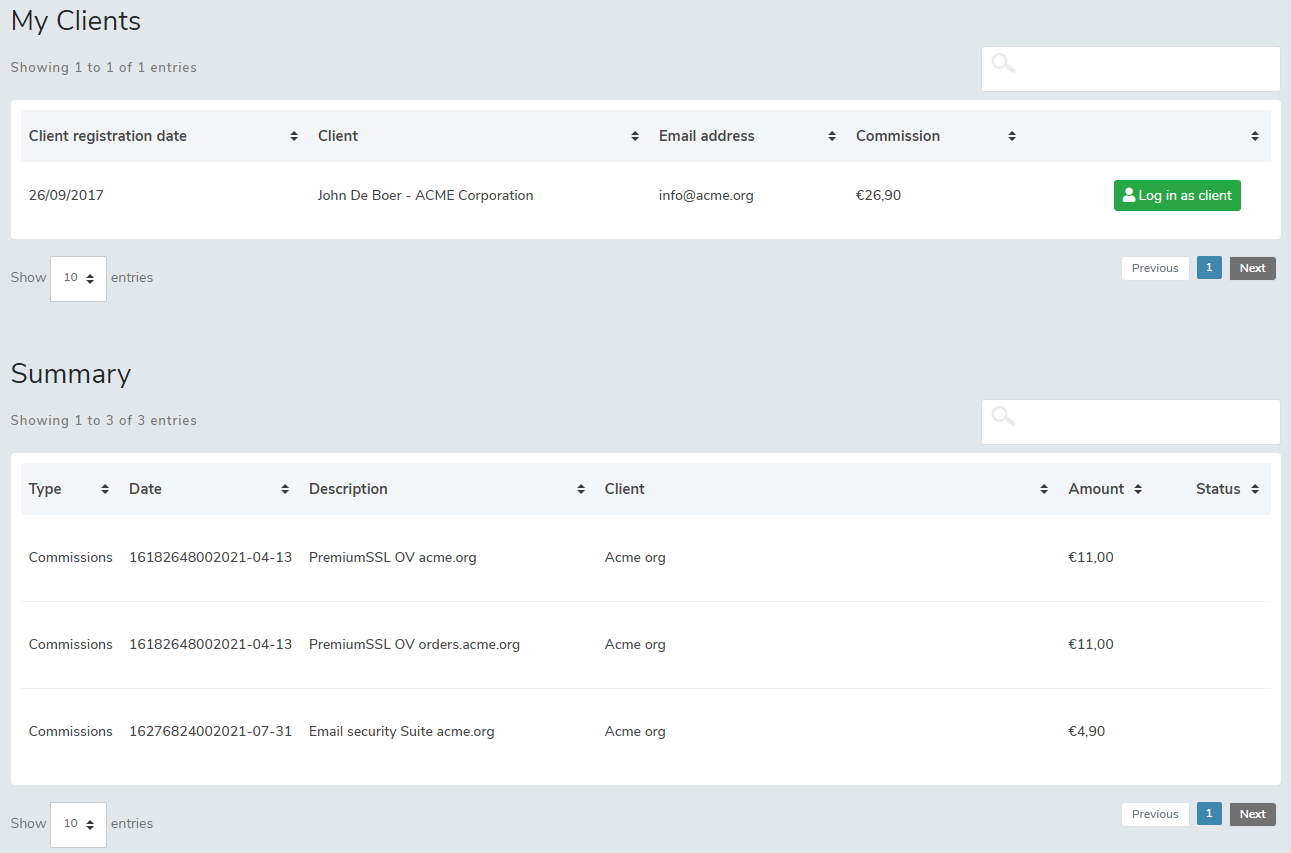 By clicking on Log in as client you can access the account of the customer associated with you and you will be able to manage active services and set up orders for the services the agent intends to purchase for him.