SafeBox Utixo is an extremely flexible as a service storage space that can be used for many purposes.
It is possible to manage the SafeBox service through our control panel by selecting the product and clicking on the "active" button.
The primary screen is the following: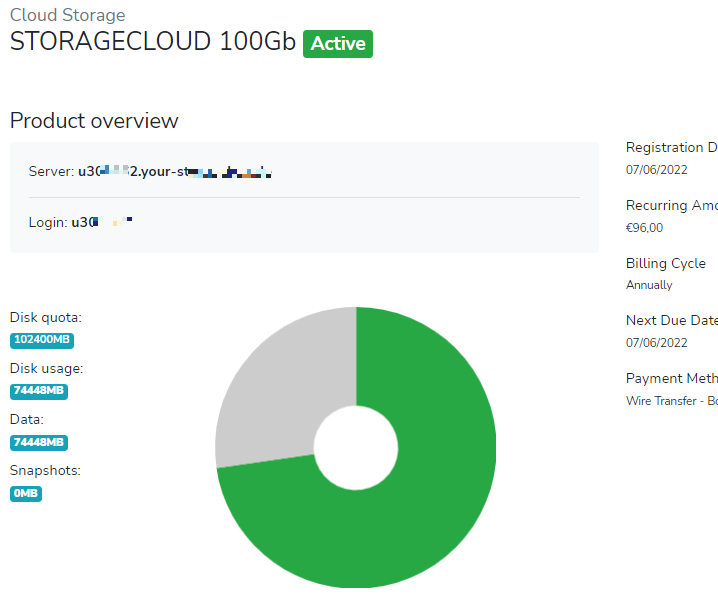 Here you can see the total disk space, its usage, manage snapshots, create users and manage various protocols.
User Management
You can create additional users and assign access with the FTP, FTPS, SFTP, SCP, SMB / CIFS, HTTPS and WebDAV protocols. Additional users can only access a subdirectory of the primary user and use the same storage space. The master user will have full access to all user's directories.
It is therefore necessary to create a folder before creating a user, in fact the associated folder will be requested when creating the user.
The first thing to do is to create the users to be able to use the storage, select "user management" from the menu on the left.
You can only delete a user's directory if you have already deleted the user himself before.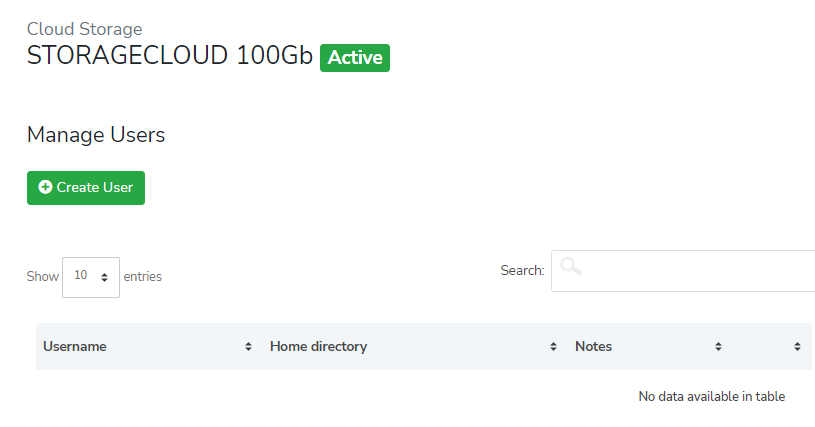 Snapshot Management
Snapshots are instant backups of the entire storage that is done directly from our cloud systems.
It is possible to program these snapshots by deciding the frequency and number of snapshots to keep, of course these snapshots use a part of the storage space itself.