Outlook configuration (2013/2016/2019) with Utixo Hosted Exchange
Outlook is Microsoft's native client for use with Exchange servers and is available for Windows and Mac Operating Systems; it can be purchased alone or in the Office suite together with other famous applications such as Word Excel Power Point.
Outlook can use multiple protocols, the best protocol is MAPI which allows the efficient management of even large mailboxes and is the protocol that Outlook will try to configure first, if the configuration cannot be successful then it will try to use IMAP or POP3 which got a lot.
With MAPI Outlook can create a copy of the mailbox locally (.ost file) in this way even with large mailboxes you can work with extreme speed and even offline, that is without an available connection.
After installing Outlook or the entire Office suite, proceed as follows to configure the mail client, this configuration will use the autodiscovery process, which is a very simple and quick automatic configuration system implemented by Exchange for all devices.
Log in to the computer control panel.

Look for mail icon (Microsoft Outlook)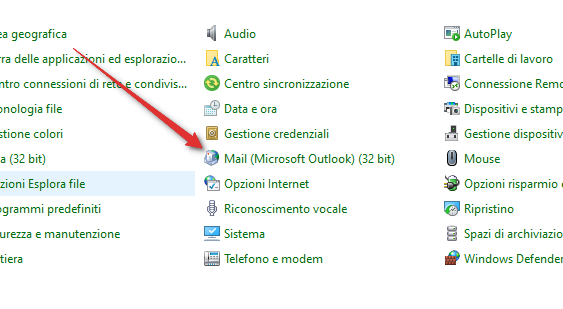 Enter the mail account configuration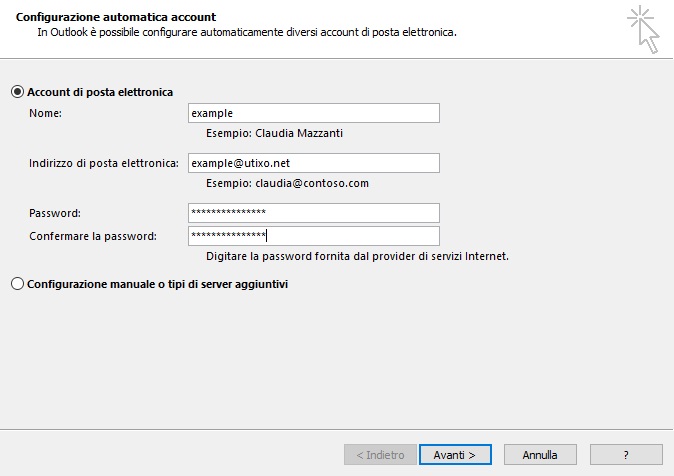 Name: type a name to give to the account
Email address: type your full email address
Password: password received when the service was activated
Allow when this window appears.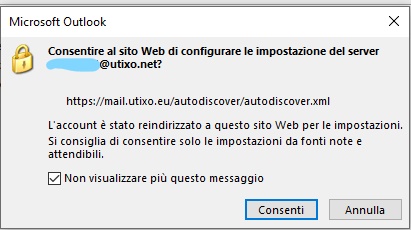 After a few seconds of clicking on next, the account request will appear
You can enter the domain in two of the following formulations username@acshosting.local; acs.hosting \ username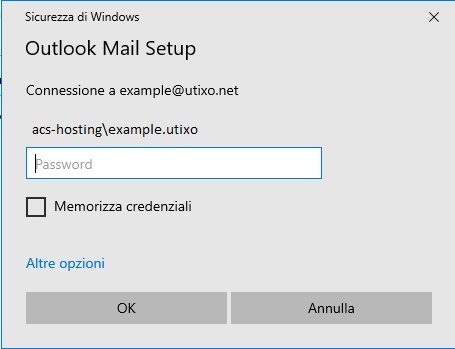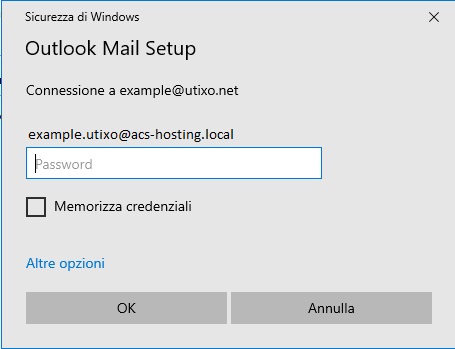 Indicate username (not email) and password received at the time of activation

Click on Finish and the configuration is now complete

Remember that it is possible to add multiple mail accounts in outlook and also multiple profiles which in turn contain multiple accounts.
Access to mail from WebMail
It is also possible to access e-mail in client-less mode, that is, without installing a specific client but by accessing from a web page using your credentials.
To use this mode, access the following link:
https://mail.utixo.eu
Through this screen with your account you can access the webmail which in Exchange is called OWA.