Sometimes due to application errors or due to Windows updates that do not go as expected, it may happen that Microsoft Outlook is unable to update the Inbox until the client is restarted.
How to solve this problem?
In most cases the solution is to quickly restore the Office package installed on the PC.
In Windows 10: In the "Control Panel" select "Programs and Features"
In the list of programs find and select the installation of "Microsoft Office" and click on "Change"

The window that opens offers two recovery options: quick and online.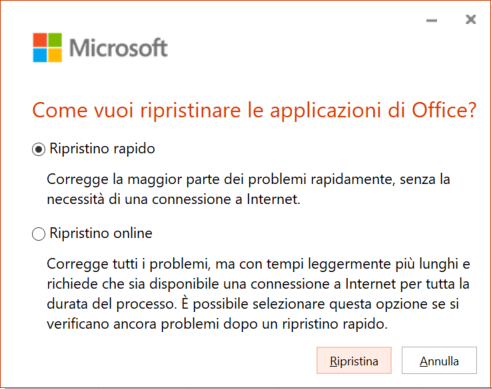 In most cases, a quick repair will be enough to get Outlook (and other Office products) back up and running.
In case of more serious errors, proceed with the Online recovery option.